Founded in 2010, the Marshall Square Resource Network is a collaborative of community residents and institutional partners focused on Chicago's southwest side.
Together, the Network builds the capacity of its members to advance integrated solutions in health, education and peace.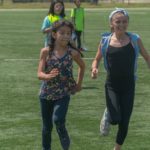 HEALTH
Our goal is to improve the health of Marshall Square community members through access to health care, education, disease prevention, and promoting environments that support health.
Engaging a broad spectrum of partners and community residents, we increase walkability, build community gardens, provide nutrition education, yoga and Zumba, and access to quality, affordable, bilingual care.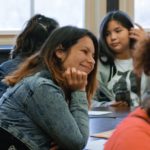 EDUCATION
Our goal is to strengthen conditions for learning, protective factors, and resilience of children.
Working directly with neighborhood schools and CPS Network 7, we engage parents in social emotional learning, connect Network members to provide wrap-around services for families and support student learning through in-school behavioral health and impactful out-of-school time opportunities.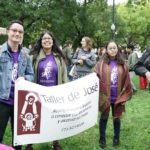 PEACE
Our goal is to build on community assets that promote peace and reduce the impact of violence.
With a Network of issue-area experts, we engage in healing arts and culture activities, offer in-depth domestic violence training, provide immigration legal services for undocumented victims of domestic violence, and increase awareness through an annual Peace March, which also includes a resource fair and altar exhibition.
NETWORK PARTNERS