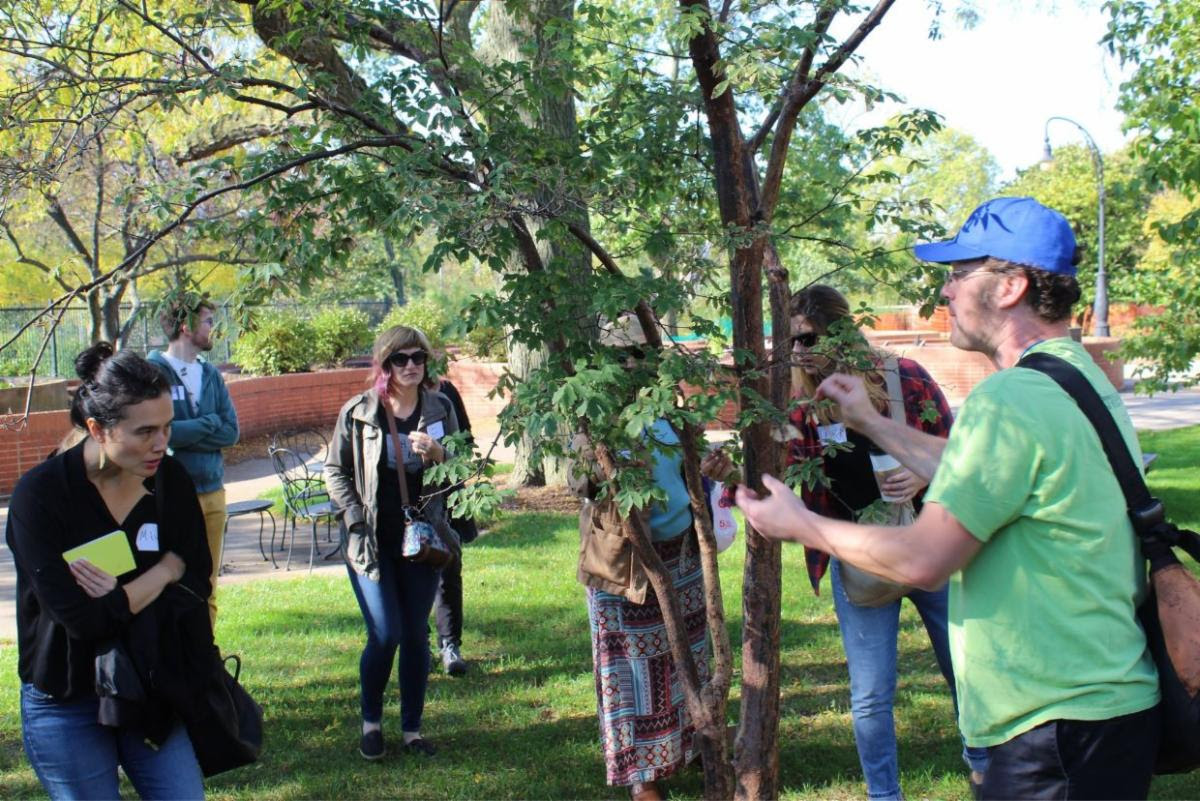 Latinos Progresando has joined citywide advocacy in support of Chicago's trees.
Last week, Community Programs Director Andrew Sparks gave public comment in support of an initiative to establish an Urban Forestry Advisory Board for the City of Chicago.
He stated that, more and more, community members are telling us they care about their natural environment and the mental, physical, and communal benefits that it brings. Green spaces and air quality are top concerns. Young people and their parents want to spend more time outdoors and learn about how the environment is connected to human wellness. Neighbors want investment in green infrastructure and beautiful, cool, safe streets to walk.
The petition, launched by Marshall Square Resource Network member Openlands, aims to unite diverse, city-wide stakeholders in protecting and advocating for the trees we love and need. Trees clean our air, encourage outdoor activity, nourish public life, and guard against flooding or excessive heat. Unfortunately, trees are disappearing across the city, especially in areas like South Lawndale that are already squeezed for green space.
We believe that the creation of an Urban Forestry Advisory Board is a critical step to better build and sustain healthy, supportive environments for everyone.
Support the cause and sign the petition here.