The Excellerator Fund is a joint venture developed by Latinos Progresando and Greater Auburn Gresham Development Corporation to drive equitable social and economic recovery through reimagined investment in Chicago's Black and Mexican leadership.
The events of the past two years have underscored the impact of the deep inequities experienced in Chicago's Black and Mexican communities, but it has also highlighted the power of our collective strength. Our opportunity as a city is to leverage the community-based social infrastructure that Chicago relies on to respond in crisis with the same investment and urgency for Chicago's Black and Mexican neighborhoods to excell.
The Excellerator Fund is driven by the principle that strong community-based leadership, when paired with financial investment, builds strong and equitable communities.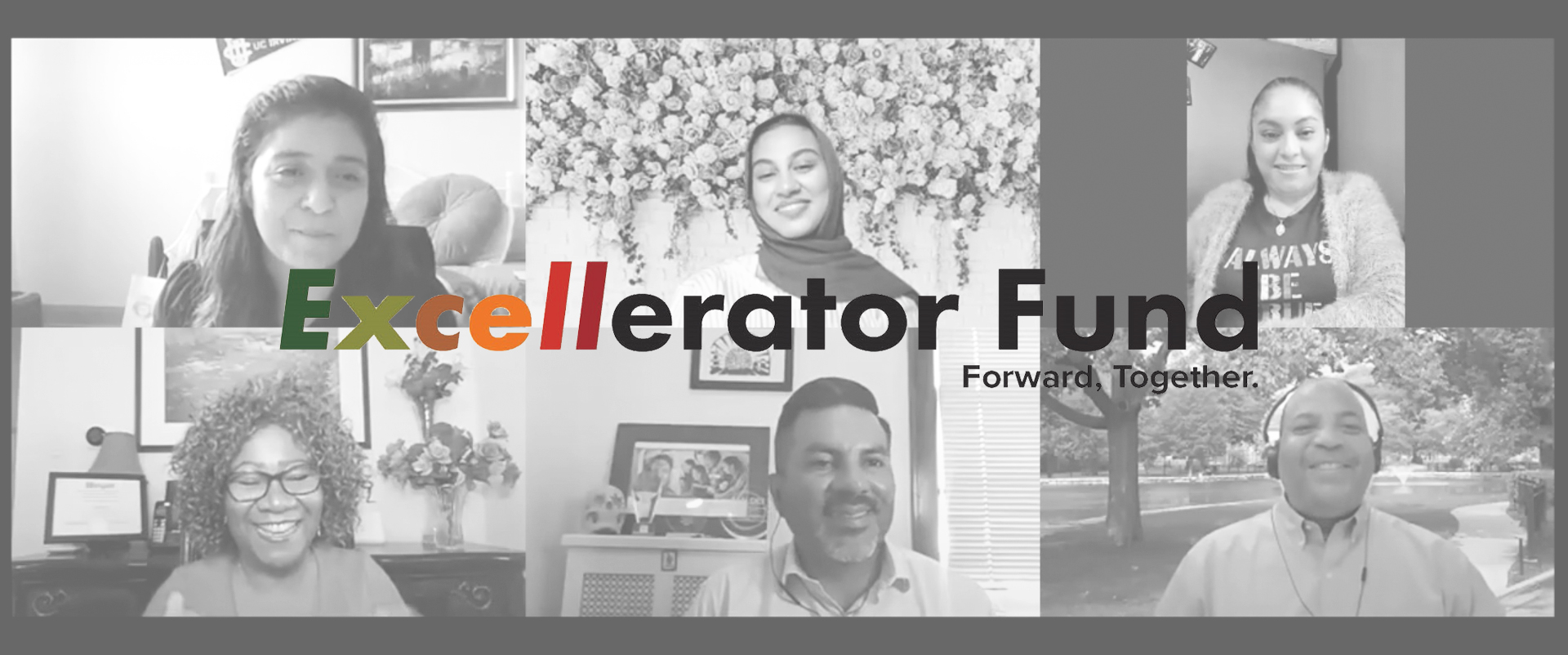 Excellerator Fund Objectives:
> Invest in the inherent talent of our communities
> Center Black and Mexican people in visioning and leadership
> Increase the sustainability of Chicago's nonprofits to drive social and economic equity
> Advance cross-community collaboration and foster unity
> Develop an agile shared learning environment
> Reimagine the traditional philanthropy pathways
How it Works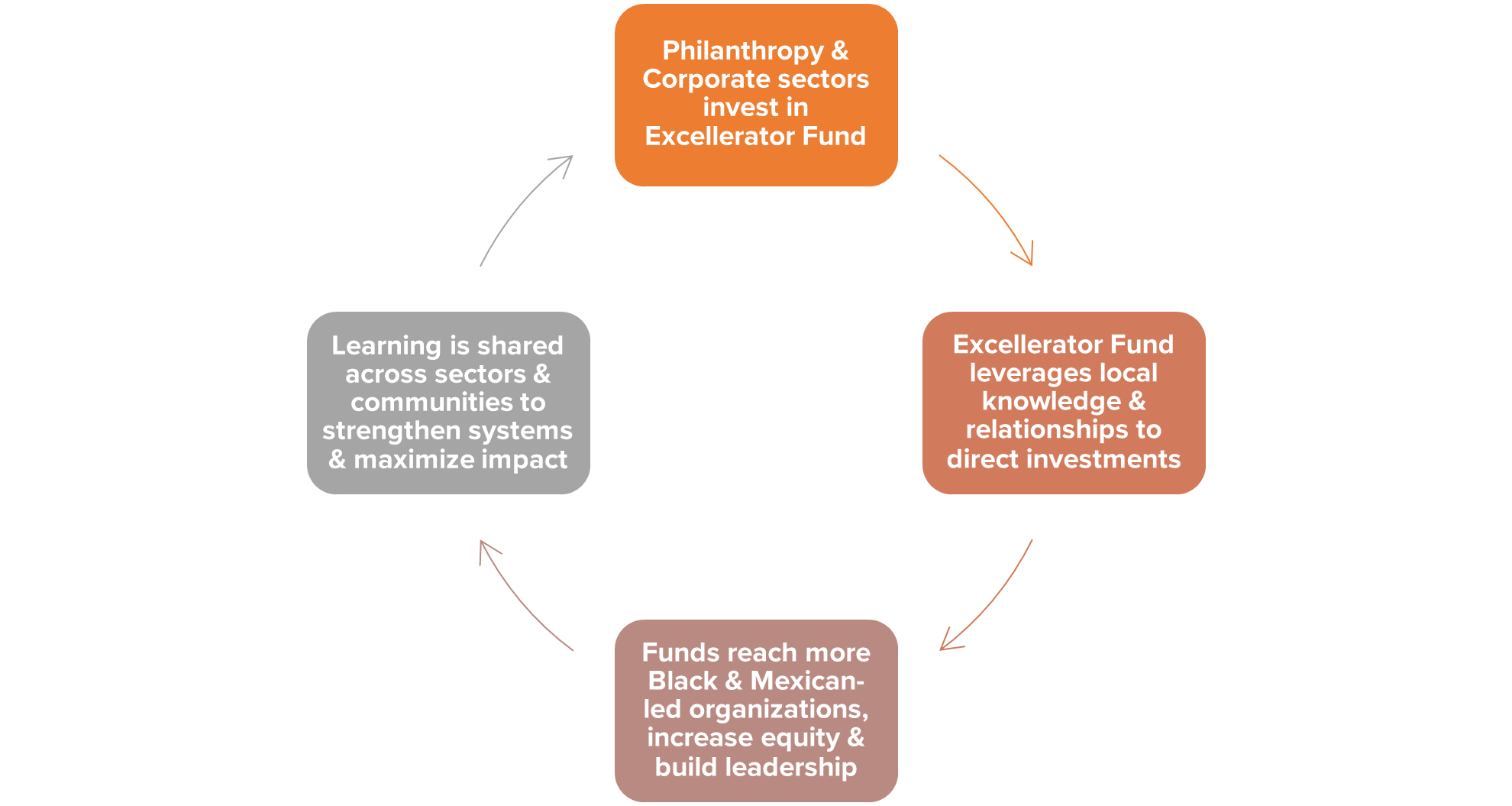 Through key early philanthropic investments, the Excellerator Fund has already distributed $250,000 in grants to 22 organizations. The grants are general operating, the application and reporting processes are streamlined, and both grantees and philanthropic partners will be engaged in a continuous cycle of learning.
For the latest on this innovative partnership, follow Latinos Progresando on social media @latinospro.