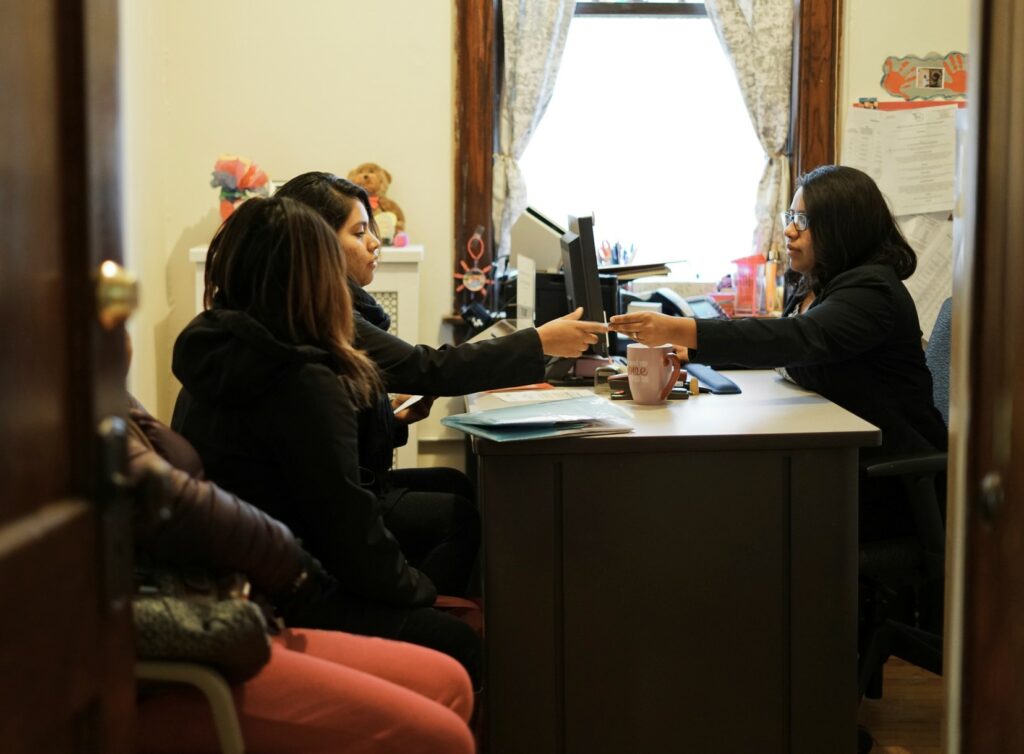 Navigating the immigration system can be intimidating for anyone, but especially for those who are undocumented. This is where Latinos Progresando's Legal Services comes in, providing legal support and guidance to help immigrants make their way through the system and find hope for their future.
A former client whose mother needed to secure residency shared their experience. "We were terrified to start the process because we didn't know where to start. We have family members who had been deceived by fake legal representatives, and we couldn't afford to hire a private lawyer so for a long time, we thought it was impossible. We were constantly afraid of being separated."
At LP, our legal team works tirelessly to fill this gap, going above and beyond to support our clients through the immigration process. Our team is fluent in Spanish and English, ensuring that language barriers do not impede anyone's access to legal support. We always put the person first and understand that obtaining a visa is building a foundation for family and creating roots in a new place.
The client recounted, "From the moment we first walked into Latinos Progresando's office, they welcomed us into their familia. In each appointment, we learned more information and clarity about my Ma's case. Our fear of the case slowly dissolved. Being able to have these appointments in Spanish helped my Ma and I grow powerful trusting relationships with people there. Through working with Latinos Progresando, they gave my Ma hope."
Through working with LP, the client and their mother were able to find hope and empowerment while also finding a community.
"For my whole life, my brothers and I were the hope for my familia because my parents' undocumented status didn't allow them to have hope for themselves. But with the community my Ma built at Latinos Progresando, she was able to discover her power over her future and started dreaming of the different opportunities she would pursue once she got her residency card.
Organizations like Latinos Progresando are crucial to elevating our undocumented community to have the supports necessary to help familias like mine grow and heal with professional guidance rooted in compassion and care."
For more information about our legal services, call 773-542-7077.