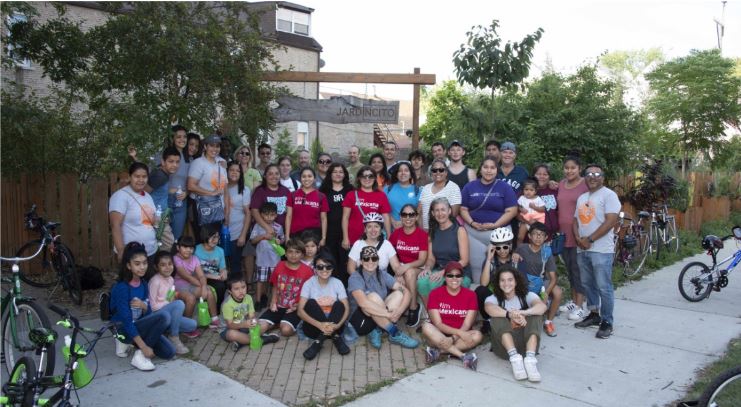 Community members committed to air quality and neighborhood health have been working across Marshall Square as volunteers in a Mobile Air Quality Monitoring Pilot Program.
Latinos Progresando (LP), The Nature Conservancy (TNC), and the Environmental Law & Policy Center (EPLC) have worked together with a team of ten trained volunteers and five partner organizations to obtain better data about air quality in the area. The pilot program lasted April through June of this year and spanned the whole of Marshall Square, which has been identified as an area of air quality vulnerability in Chicago.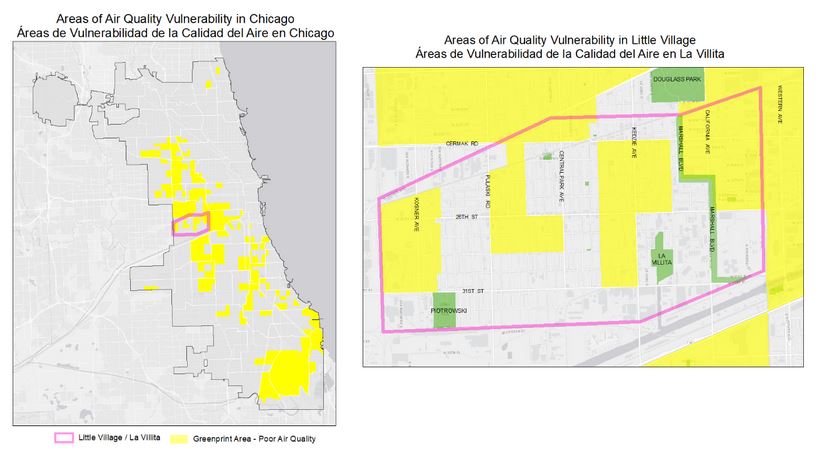 LP and TNC have collaborated on programming related to green space and human health through the Step Out initiative. With the Covid-19 respiratory pandemic and air quality concerns from the Hilco demolition, the pilot program was an opportunity to bring greater awareness to air quality and further our conversations with residents and organizational partners.
Using data collected by community members, TNC and ELPC will create an air quality map of Marshall Square, which will serve as a launching point for continued air quality monitoring and community advocacy around green space and public health.