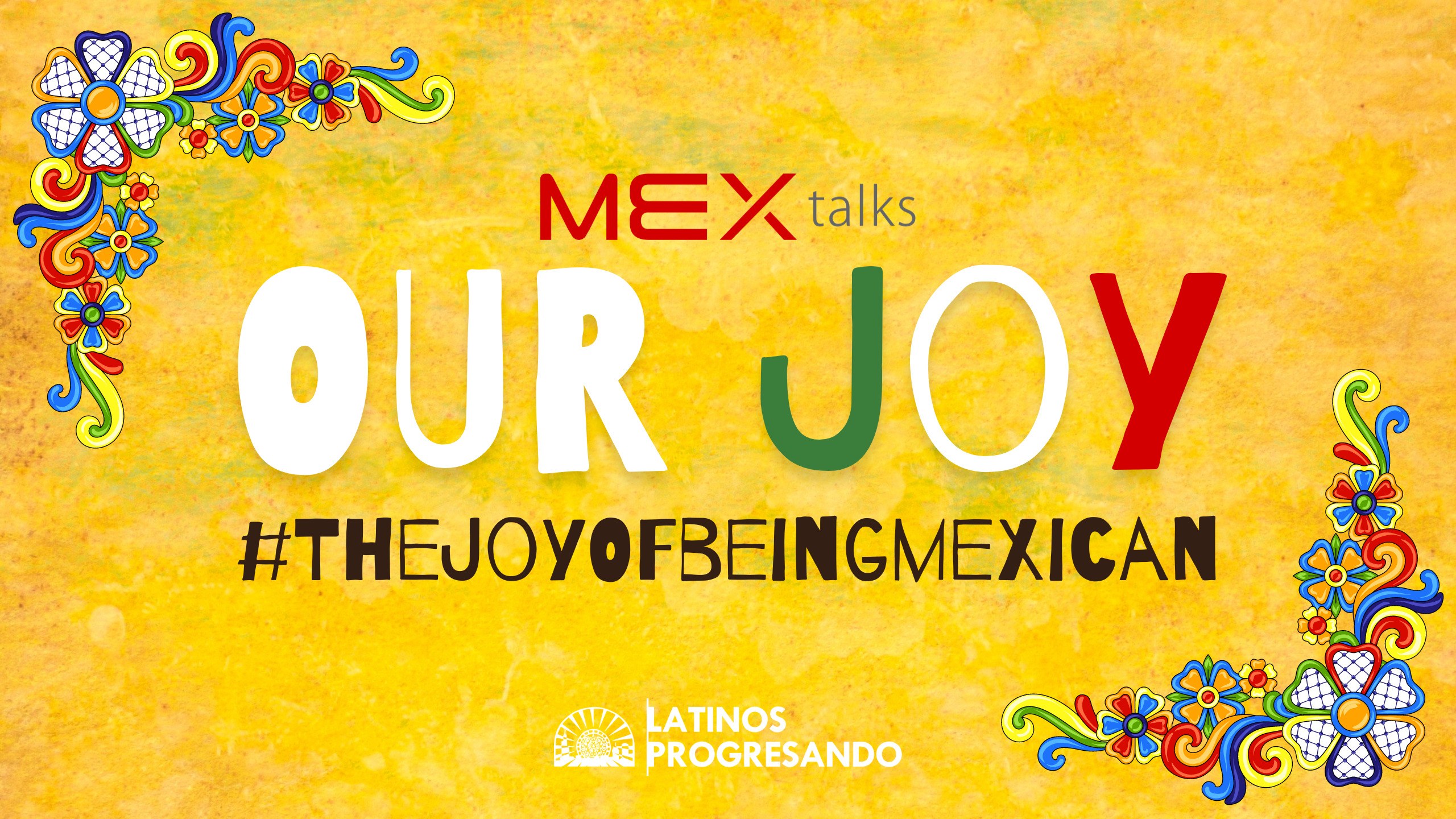 Our Joy highlights books, music, television and film in celebration of our 10th annual MEX talks: The Joy of Being Mexican. This year's theme is an opportunity to make space for the big moments, untold stories, and small examples we all experience that bring us joy and pride in being Mexican. Check out Our Joy: A MEX talks Watch List.
Our Joy Reading List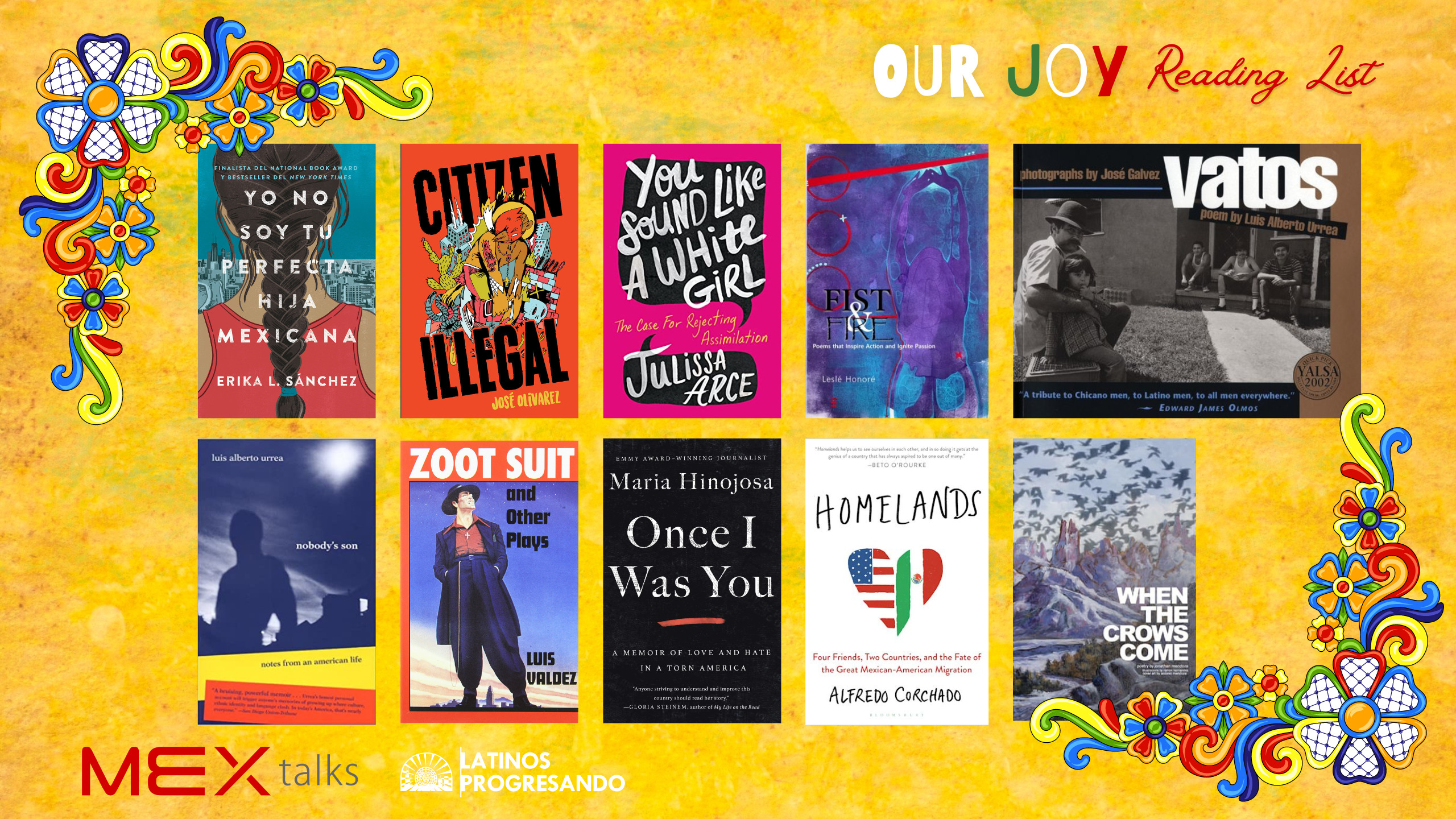 A selection of 10 titles by current and past MEX talks speakers.
I Am Not Your Perfect Mexican Daughter by Erika Sanchez

Citizen Illegal by Jose Olivarez
You Sound Like a White Girl by Julissa Arce
Fist & Fire by Leslé Honoré
Vatos by Luis Alberto Urrea
Nobody's Son: Notes from an American Life by Luis Alberto Urrea
Zoot Suit and Other Plays by Luis Valdez
Once I Was You: A Memoir of Love and Hate in a Torn America by Maria Hinojosa
Homelands by Alfredo Corchado
When the Crows Come by Jonathan Mendoza
MEX talks is back in-person at Venue SIX10 on Thursday, September 22, to celebrate the joy of being Mexican. Secure your spot today.