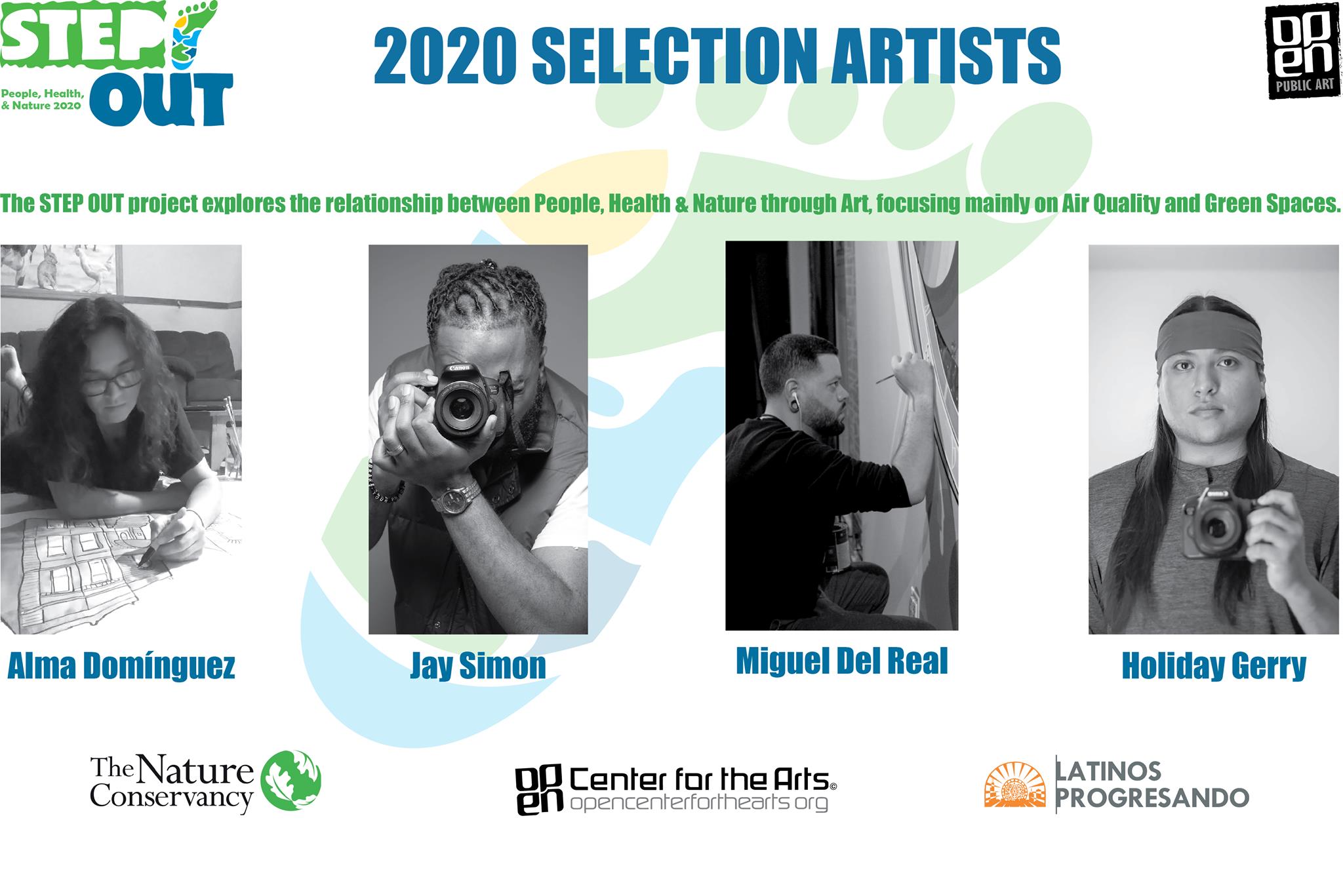 The winning StepOut 2020 artists have been announced! Congratulations to Alma Domínguez, Jay Simon, Miguel Del Real, and Holiday Gerry!
A collaboration of Latinos Progresando, OPEN Center for the Arts, and The Nature Conservancy in Illinois (TNC), StepOut is an innovative program uniting North and South Lawndale through art and healing.
As we grapple with the pandemic's devastating effects and with racial and environmental injustice, StepOut is providing new opportunities for self-expression and sparking courageous conversations about the connection between the environment and public health.
Through the finished art pieces and a planned series of community storytelling workshops set for the spring, these artists hope to increase awareness about the important role of nature in our lives, particularly air quality and green space.
Follow @latinospro on social media for updates!