The Youth Voter Guide Initiative is a partnership of diverse high schoolers brought together and supported by Latinos Progresando, rating Chicago's mayoral candidates on their priorities.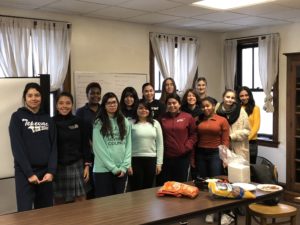 Our Process
Diverse Youth Engaged in Chicago Politics
Latinos Progresando's Youth Program brought together youth from nearly all the far corners of the city and in-between by connecting two social studies classes. The group worked out of LP offices together, in their own buildings, and out in the city. They established a short list of youth priorities for the coming mayoral election and pushed the many campaigns to respond. They evaluated the responses and this is their product. They hope to educate Chicago voters before they head to the polls, and to demonstrate that youth can affect politics.*
CHECK OUT THE FULL-LENGTH GUIDE
*These rankings reflect the opinions of the participants individually and are not the opinions of Latinos Progresando, GEMS Academy, or Our Lady of Tepeyac High School.