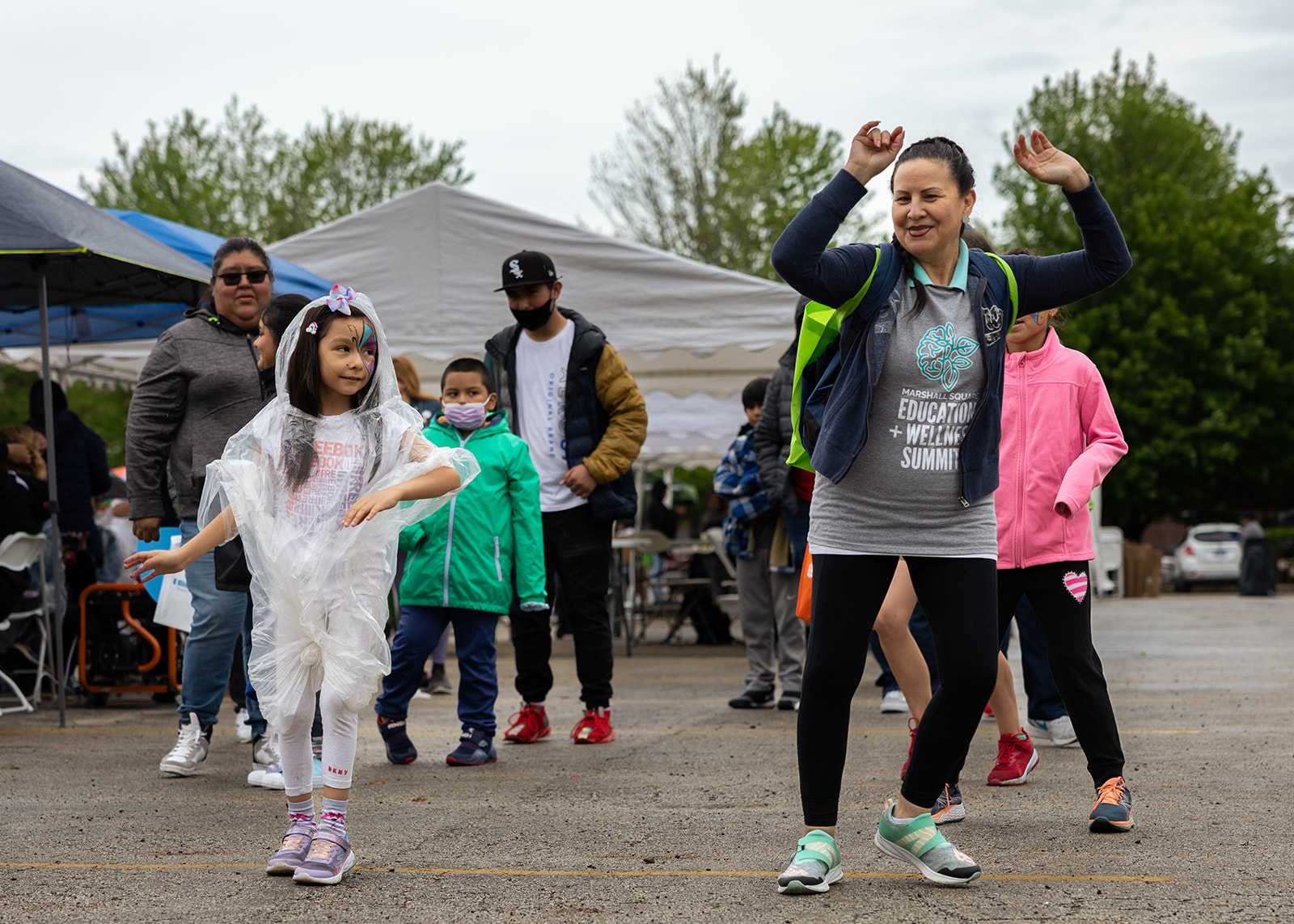 On Saturday, May 21st, the annual Marshall Square Education + Wellness Summit made a triumphant return. The event drew a large crowd of Marshall Square residents to the lot at Maria Saucedo Scholastic Academy and Telpochcalli School.
The Education + Wellness Summit is an essential event for many in the community as it brings together families and residents with a common goal of creating a safe and fun place to gather, build bonds, and, most importantly, become aware of the many resources and services available to them via the Marshall Square Resource Network (MSRN).
Due to the pandemic, this was the first time in two years that the Summit was held in person. A spirit of hope and excitement brought us all together and made the whole experience exhilarating. One participant, Luz, a parent leader involved with MSRN, shared:
"I can't even tell you what I feel right now…everyone feels so happy you can see the smiles on people's faces. When we found out it was going to be in person [this year], we were so happy to put this together that it didn't even feel like work."
Echoing the spirit of positivity and joy, Jessica Brant, Assistant Director of Community Programs at Latinos Progresando and one of the leading forces behind the scenes of the Summit, hopes that "the community was able to have fun and relax for a moment and that residents had the opportunity to learn and receive new resources available within the Marshall Square Resource Network."
The Summit's ability to gather, educate and heal others as we move out of the pandemic was crucial. This year's theme centered around mental health, with activities including Latin dancing, therapy dogs, social-emotional learning, and mental health resources. We know how vital it is to share resources to for healing and emotional wellness and to experience the joy
of celebrating with each other.
We are grateful to all the Cermak businesses, community organizations and community members who participated and are already energized for next year's event.