In 2019, Caroline Shoenberger, a longtime supporter and friend of Latinos Progresando, is offering a scholarship for Latino and immigrant students attending Harold Washington College in honor of her late father, Dr. Edward S. Orzac (1917-2012).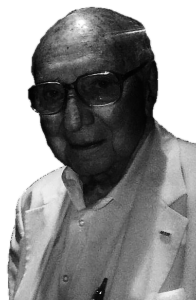 Dr. Edward S. Orzac was a doctor specializing in ear, nose, and throat with an illustrious career who championed traveling the world, giving to communities, and sharing his vast knowledge with others. During World War II, Dr. Orzac earned the rank of major and received the Bronze Star and several other honors for his military service. Dr. Orzac shared his medical expertise with students at several New York universities and medical schools, taught at Kasturba Medical School in Manipal, India, and was an adjunct professor of Asian history at Hofstra University. Dr. Orzac also provided free medical care to communities in Afghanistan, India, and Indonesia and founded the Franklin Medical Center, now Northwell Valley Stream, which also houses the Orzac Center for Rehabilitation, a state-of-the-art, 120-bed skilled nursing facility.
Deadline to apply is Friday, April 5, 2019.